Villa Grove, Illinois is "A GREAT PLACE TO LIVE" as the late Rosie Cler always said. Come visit and see why for yourself! We have a great small town feel, lots of good local businesses (both new and well-established), growing subdivisions with an amazing EC-12 school system, and an easy commute to both the county seat of Tuscola and everything Champaign-Urbana has to offer. We've come a long way since the railroad's inception of a town halfway between St. Louis and Chicago on the rail in 1904. We are glad to provide information and links that make our community thrive and assist residents with items that can affect their day-to-day lives. Please feel free to bring questions and ideas to us as there is always room for more creativity and improvement.
June 20th – 12:35 p.m. – The previous boil order issued on the morning of Saturday, June 18th has been lifted.  Thank you to everyone for your patience; we appreciate it tremendously!
Special thanks goes to Illinois American Water for their help in getting the samples tested during the holiday weekend.
ATTENTION!  Spring cleanup of leaves ended in early April.  Notice will be placed here in the fall once the weather determines when the full pickup schedule should begin.  As a reminder, the brush pile is open daily near the old dog pound/sewer plant on the northwest corner of town.
Thank you for participating in our efforts to keep our City clean while preserving the air quality for our residents and neighbors. As a reminder, burning of leaves is against City Ordinance; any questions can be directed to the City office at 832-4721. Thank you!
June 2022 Updates!
Please find all sign-up forms for youth programs on our COMMUNITY RESOURCES link at the top of the page.
City-Wide Clean-Up Day is scheduled for Saturday, June 25th.  Waste Management will provide a fleet of trucks to make curbside pick-up so no one has to worry about hauling their items to the old roll-off location.  Items should be placed along the road at your property by 6:00 a.m. that day, as we do not know where trucks will start (and they should finish fairly quickly).  If your usual trash pick-up is in an alley, please do not use that location for this event.  Fliers about unacceptable items can be found on the City's Facebook page at www.facebook.com/villagroveil and around local businesses.
Finishing work from the new water line installations in McCoy Subdivision will be complete soon; the equipment upgrade at the new water plant has been completed. We appreciate your ongoing patience with these projects.

Construction will be starting on the new Community Center at the Richman Sports Complex.  Please watch for more details coming soon.

Although mask requirements have been relaxed, those with ongoing COVID-19 precaution concerns (or just winter cold/flu germs in general) are still able to pay while still practicing social distancing.  Online payments are still strongly encouraged; it is very safe, quick and you will receive an immediate confirmation/receipt – simply click the "Make a Payment >" button below.

Would you like to make a utility payment to the City without leaving your home/office, or on the due date at 2:00 a.m.? Do you ever wish you could see the billing and usage history of your water/sewer account? Are planning ahead and need to request a work order for turn-on or shut-off of those services? Online access to your account is now available at villagrove.azurewebsites.net! Setup is easy and will require your six-digit account number from your postcard bill. All existing payment avenues will remain available options (ePay, ACH debit, collections at our office and both local banks) for your convenience.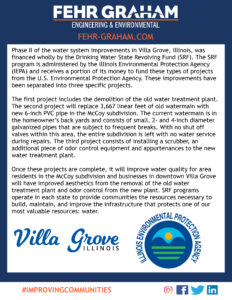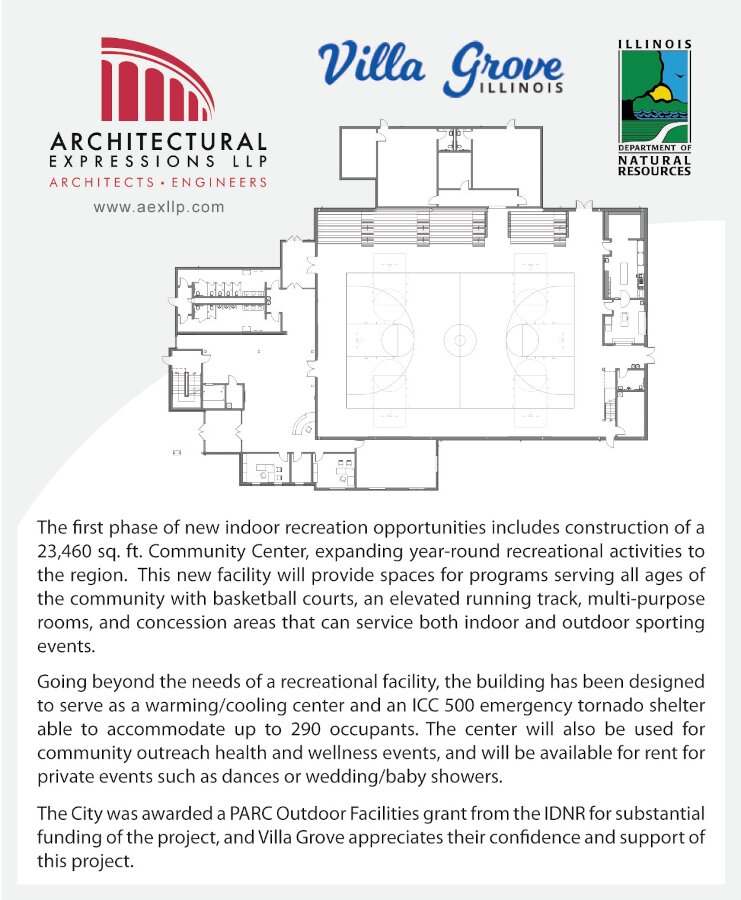 CITY UTILITY STATUS UPDATES (all posted here going forward and in chronological order – most recent being first):
January, 2022 – The City Council received bids for the sale of the utilities and recently made a decision to proceed with the sale of our water and wastewater treatment systems.  Customers will receive a direct mailing with further updates soon.
City Ordinance 2021-MC10      Press Release 2022-01
March 26, 2021 – Below please find the final Facility Plan for the Sewer Plant (as done by Fehr Graham), which has been split into three parts due to the size of the whole report.  Following that is the FAQ summary report mailed to customers today, as well as a link to the recent City Ordinance passed this week to begin the process of receiving potential offers from private companies.
2020 Facility Plan Wastewater Treatment Plant:   Part 1   Part 2   Part 3
Frequently Asked Questions and Answers Concerning a Potential Utility Sale vs City Improvements          City Ordinance 2021-MC04
July 31, 2020 – Below please find a current summary of the City utility departments as well as the analysis report done by consultant Gerry Hartman, which has been split into two parts due to the size of the whole report.  Updates will be posted here as we go forward.
Water/Sewer Fact Sheet (as of July 30, 2020)